Within the Team it is time for farewells: after Lucrezia Pasi, Andrea Gallo, our long-time cyclist, is also leaving Policumbent. A perfect union of athlete and technician, in his 12 years of experience, Andrea has helped create what the Team has become.
His adventure began back in 2009, when as a mechanical engineering student he decided to join the newly formed Team Policumbent. During these years he actively participated in the design of the first prototypes, not yet fairing: CORA and COR-AL13. After attempting the hour record with COR-AL13, riding 46.2 km in the 2011 Record Weekend Apeldoom, he wins bronze at the 2011 Criterium Race. The bond with this bike is so strong that, although ten years have passed, it still remains his favorite training bike.
Between 2011 and 2012, he began building Pulse, Team Policumbent's first streamliner, designed exclusively for participation in the 2012 WHPVA World Championship.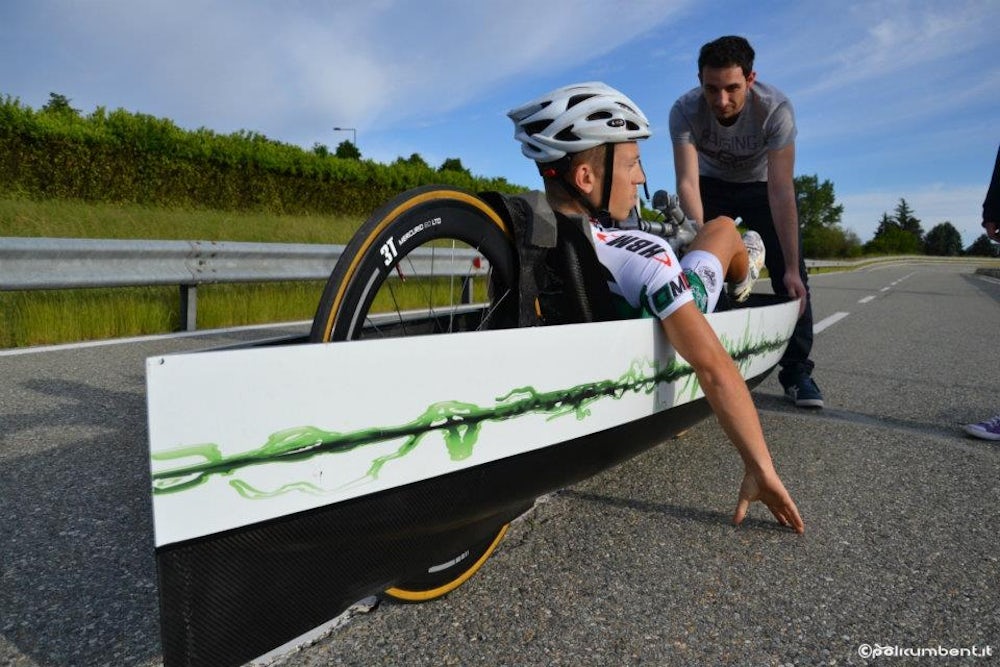 But it is only with the Team's second streamliner prototype, PulsaR, that Andrea gets his first relevant results with this type of bike. It is 2015 when he competes for the first time in the WHPSC in Battle Mountain, Nevada: here he manages to break the 100 km/h limit, reaching 116.19. Only one year later, partly due to improvements made to the prototype, he again breaks his personal record, touching 126.90 km/h.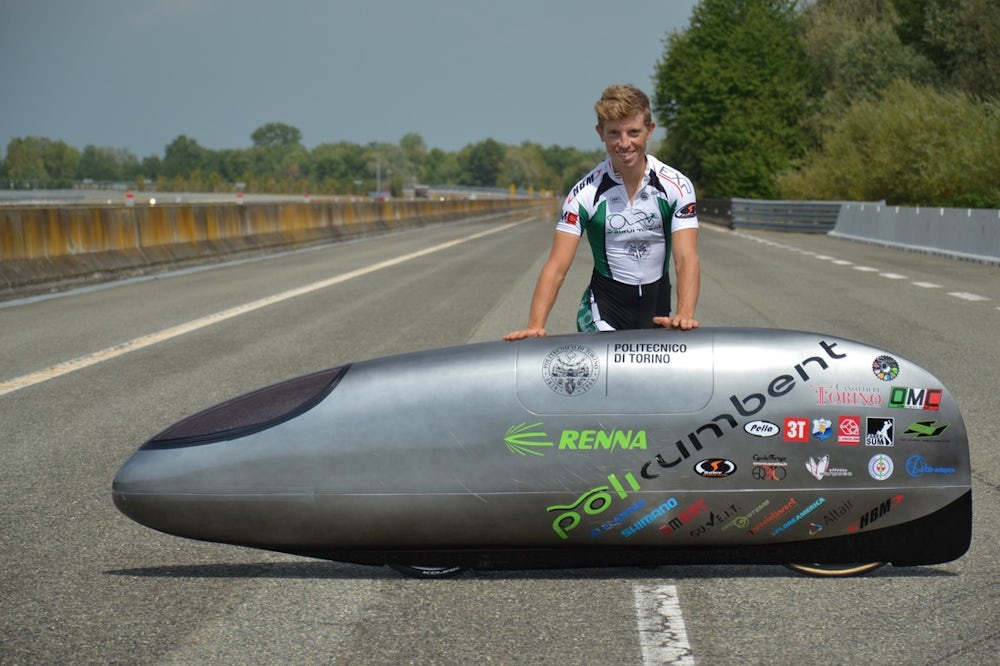 Gradually Andrea refines his riding aboard a new vehicle, the team's third streamliner prototype, Taurus. This is the bike that brings him closer to the dream: after pedaling again at 126.89 km/h in 2017, the following year he reaches up to 133.26 km/h, and then becomes the fastest man in Italy (and third in the world) in 2019, touching the peak of 136.49 km/h. In this same edition of the WHPSC his colleague, Vittoria Spada, also comes close to the feat: with her 123.88 km/h she is the second fastest woman on the planet. The vehicle, instead, is TaurusX, Taurus's twin, made also thanks to the experience Andrea has gained in many years of mechanical design.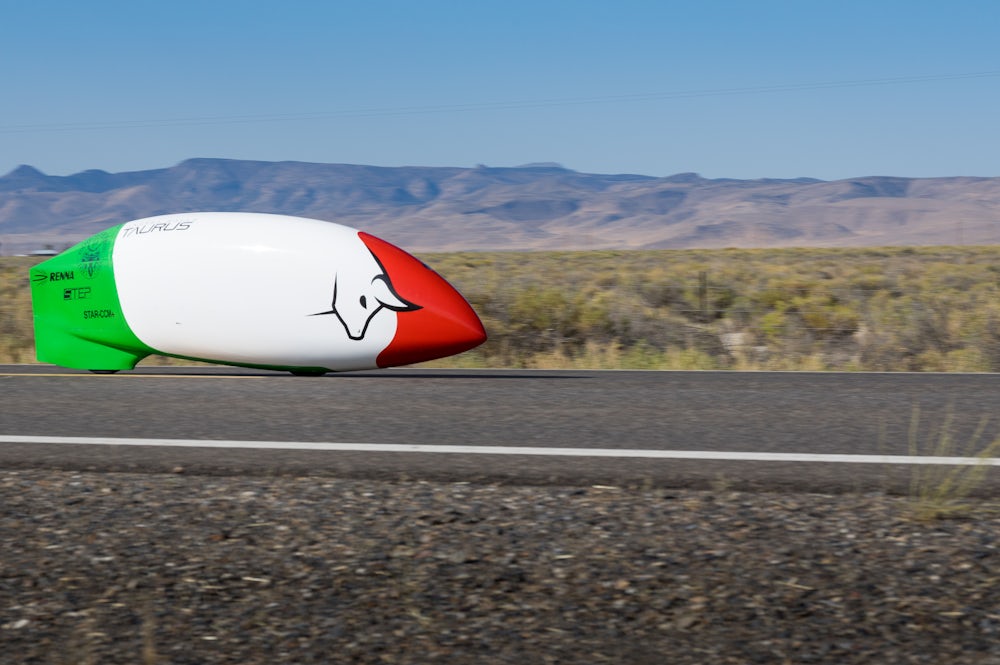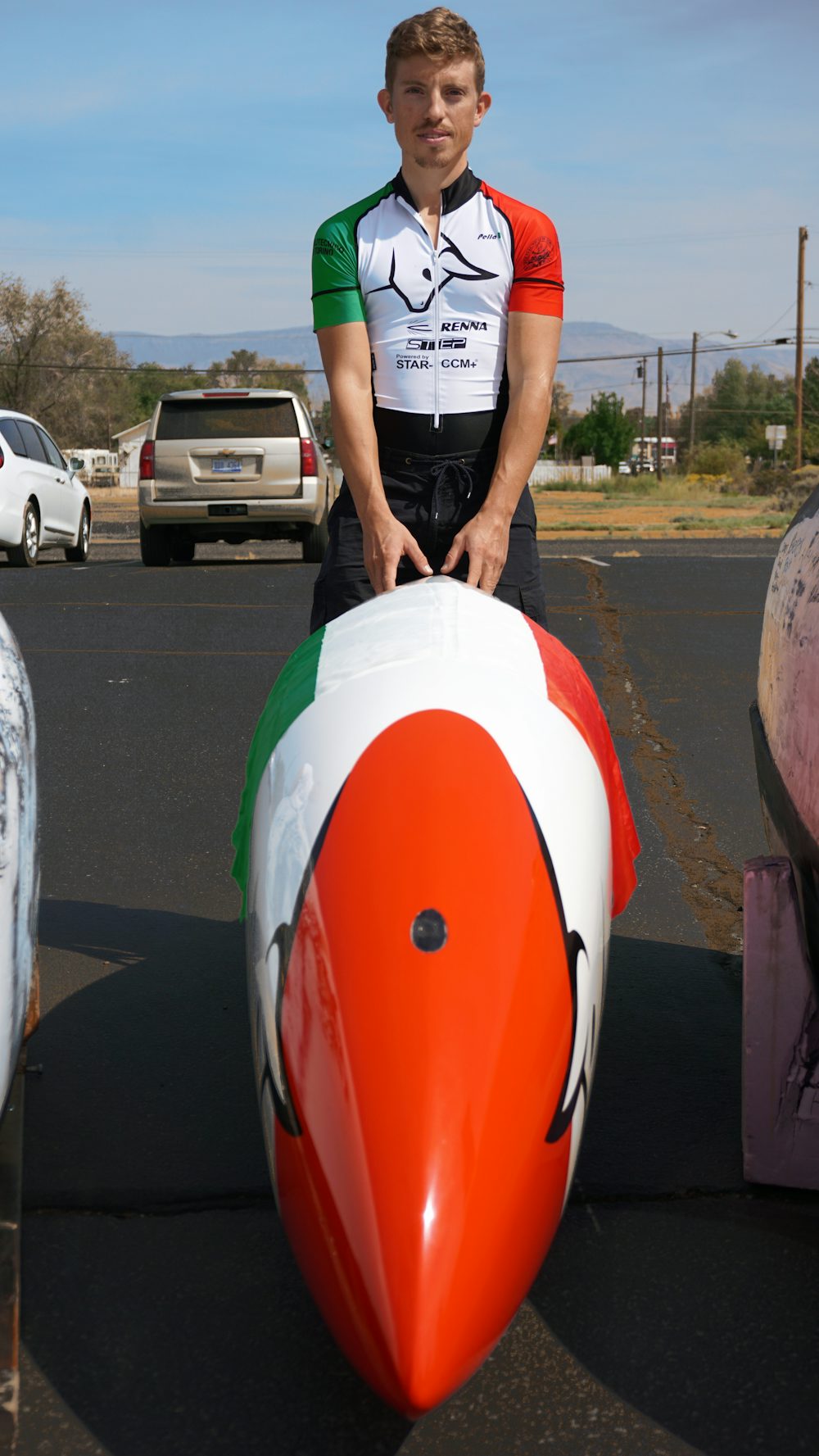 The forced hiatus due to the pandemic did not discourage him, and on the contrary pushed him to start a new project, Phoenix. In October 2021, during the European Speed Battle, he had the opportunity to test the new recumbent. On this occasion, he touches the hour record by reaching peaks of 108 km/h. Also, in 2022, again aboard Phoenix, he reaches 130.9 km/h, one step away from his personal record.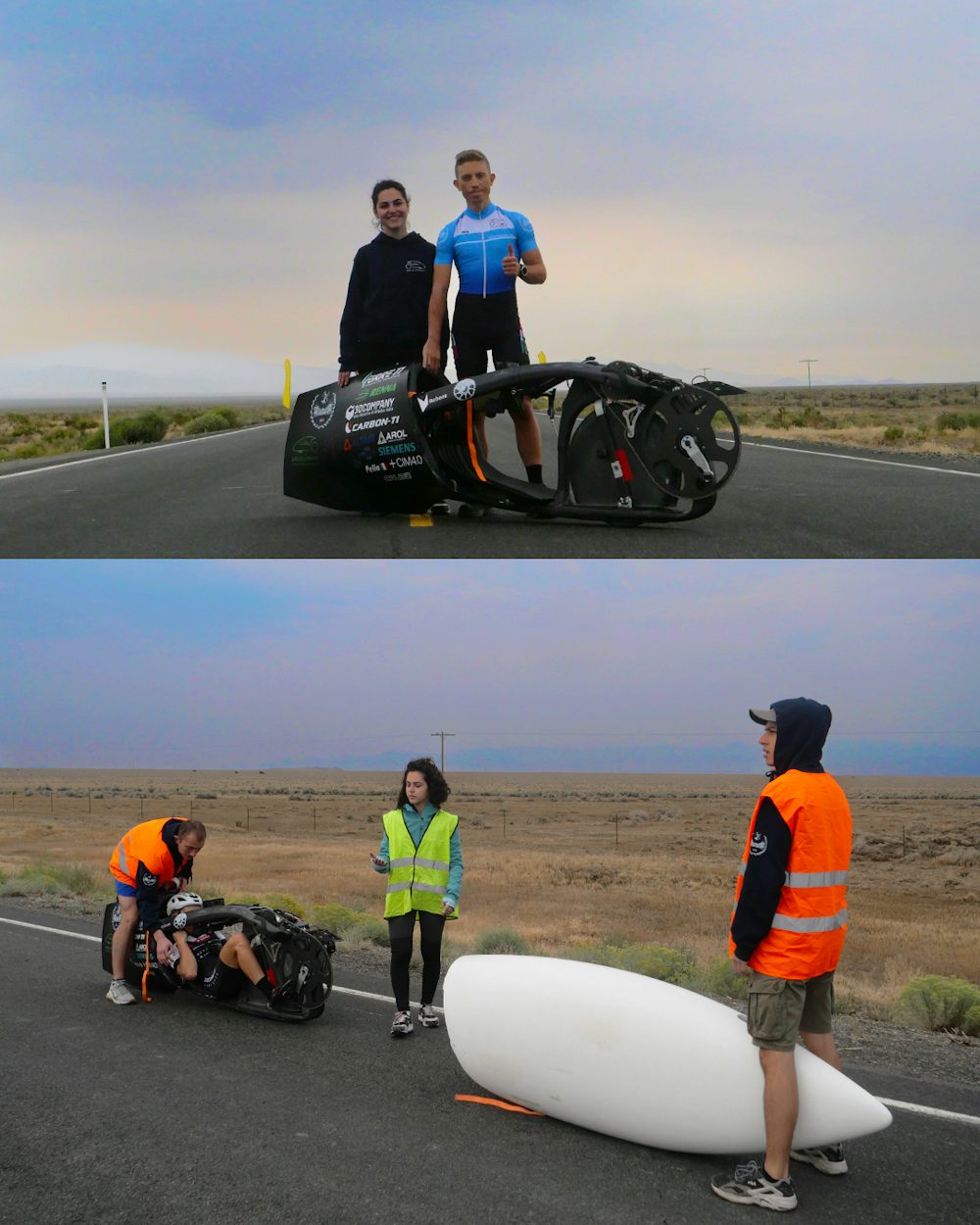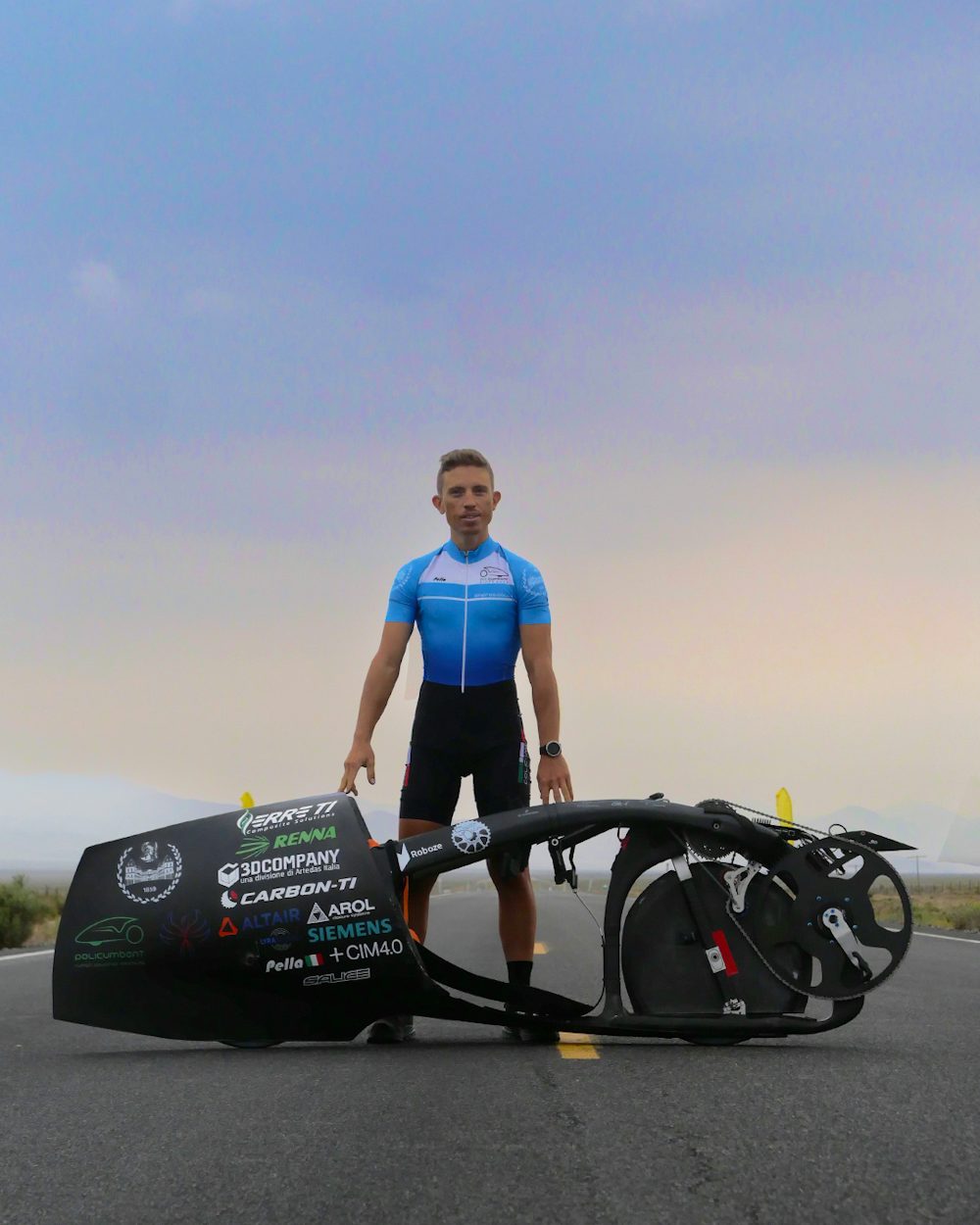 Unfortunately, despite the tremendous efforts of Andrea and the Team, the world record dream did not come true, and the WHPSC 2022 edition was the last race with Team Policumbent. We wish our former cyclist the best, and we will be happy to meet him again on the Nevada straight riding the RoadRunner prototype, designed by his newly formed AerOn team.