WHPSC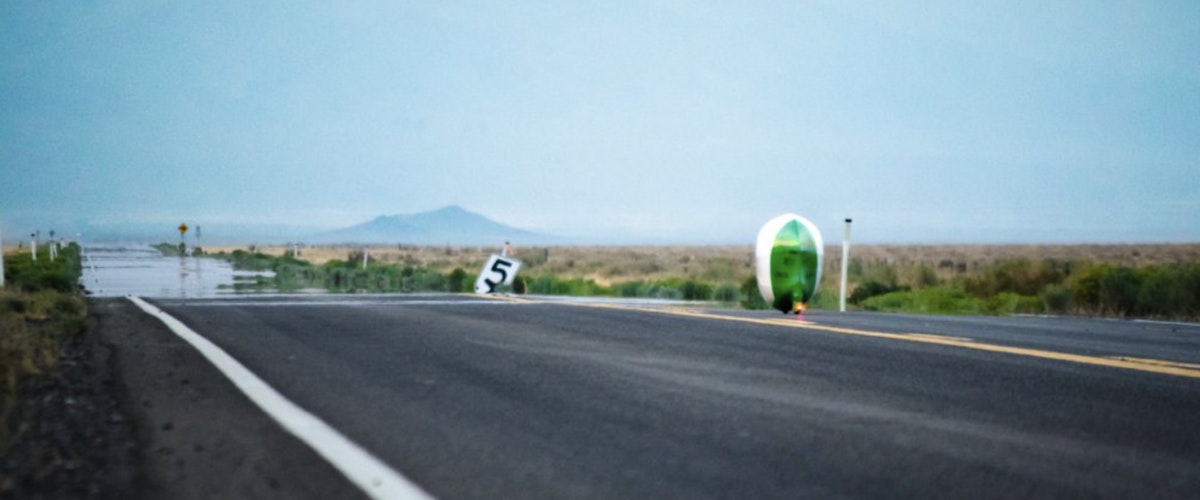 Every year we participate in the WHPSC (World Human Powered Speed Challenge), a competition carried out in Battle Mountain, Nevada (U.S.A), since 2000. The event hosts student and private teams coming from all over the world that challenge themselves to reach record velocities thanks only to human power: no battery, solar cell or motor support is allowed.
This race against all limits is made possible especially by the characteristics of the little American town: Battle Mountain shows one of the straightest and smoothest roads of the planet. At 1408 above s.l., a 5 miles paved road allows the riders to accelerate as much as possible before the 200meters-long trap in which their velocity is recorded.
Through the years, the prototypes dramatically evolved and in 2016 Todd Reichart, on the prototype Eta, reached the incredible velocity of 144.17 km/h (89.59 MPH), breaking any record and maintaining it until today.
If you want to try the experience of the WHPSC, you can try the online simulator that we developed by clicking here.
The race
The run is divided into four main phases:
Start
The prototypes are brought to the start, where every team helps his riders to take off. The prototype can be pushed from a single person for not more than 15 meters and this is a key phase to avoid a rollover.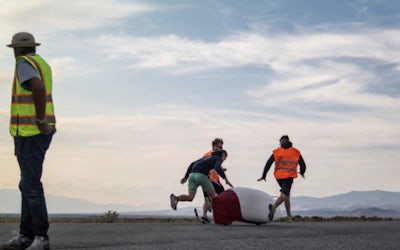 Run
The riders start their 5 miles-long run. The power outline to follow gets calculated through some performance analysis algorithms and this run requires a very hard physical performance: the rider has to bike in a very narrow space and with not much circulating air, often seeing on the outside only thanks to a screen linked to a camera vision system, or through small plexiglass in the fairing.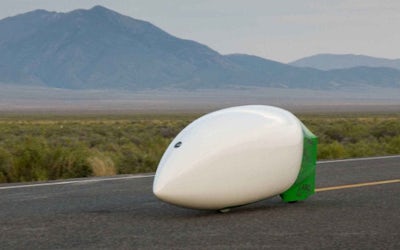 Timing
Once covered the 5 miles pursuit, the riders pass through the velocity trap, a 200 meters-long section of road that contains some laser detectors that sense the vehicles transition, calculating their average speed. The result will be taken into account only under certain wind conditions.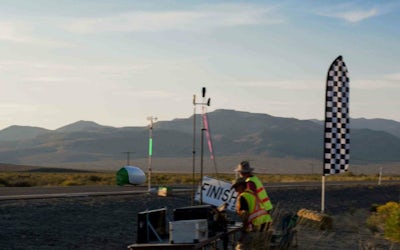 Catching
After having properly braked, the riders get helped to completely stop and exit the prototype. The run is over.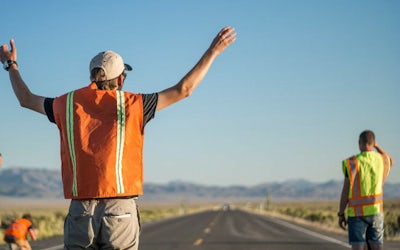 Our results
We have been participating since 2015, these are our results: