The intense weekend we had waited for so long has ended: the European Speed Battle 2021. It was two days of sport, engineering and teamwork, which we struggle to summarize in a few lines.
On Saturday we started with the best of intentions: Andrea Gallo attempted an hour record keeping a high rythm that gave us hope for an exceptional result. However, the fogging of the plexiglass interfered with his success and forced him to stop the test after the first half hour passed. The visibility problems also continued for Ellen Van Vugt and Vittoria Spada, and, due to the strong light, they struggled to ride safely. Ellen, however, managed to attempt the speed record reaching 81.4 km / h.
Sunday instead gave us a few more clouds and allowed Ellen to attempt an hour record, which was then blocked in the middle of the race due to the cyclist's decision.
Andrea Gallo, on the other hand, thanks to the changes made to Phoenix by the guys of the Team, faced the test again and managed to finish it:
he cycled for 1 hour, covering the distance of 88.69 km (the current record is 92.43 km/h).
continued until he reached the distance of 100 km, taking a time of 1:07:41 h, just 39 seconds from the world record.
While Andrea was relaxing after the good test sustained, Vittoria start with TaurusX in search of the speed record. She finished the first lap, passing from the start at a speed of 74 km/h, but it was at the corner of the second lap that the prototype overturned, covering a few meters on the ground. Vittoria was released unscathed, but her race ended there.
Andrea, on the other hand, return to push the bicycle at high speed and with Phoenix crossed the trap of 200 meters at 103.8 km/h.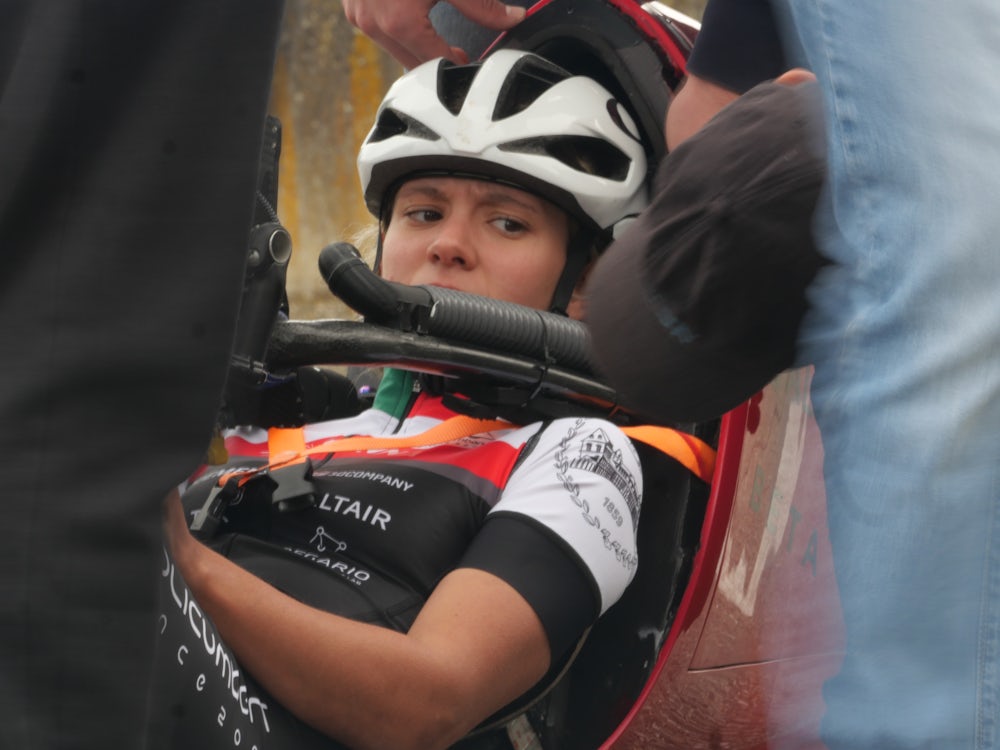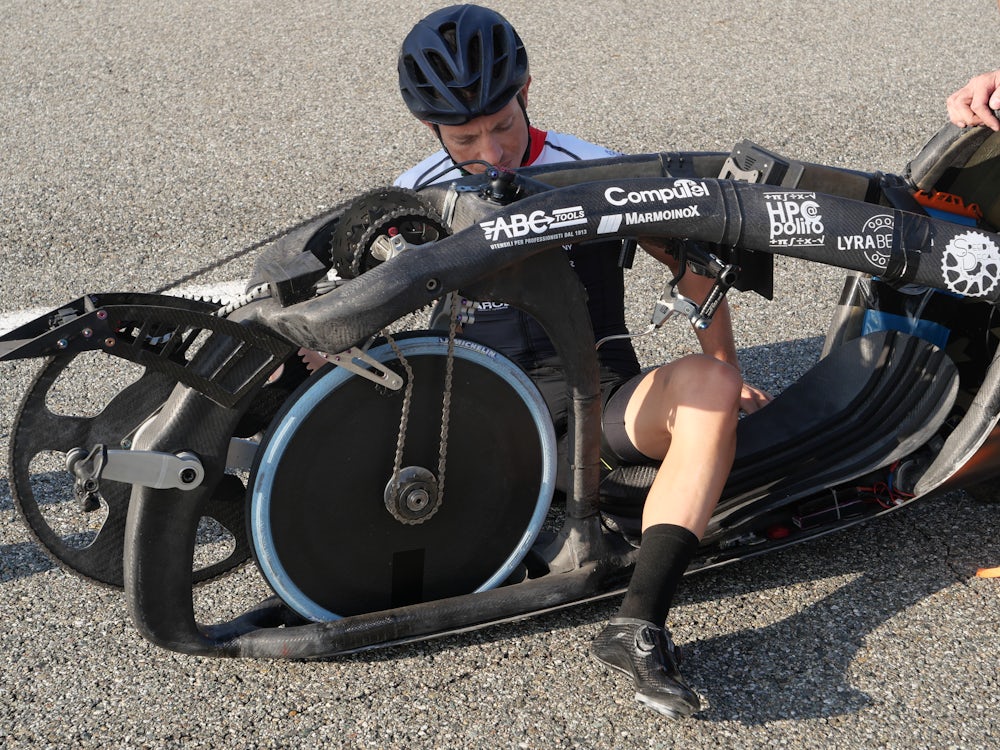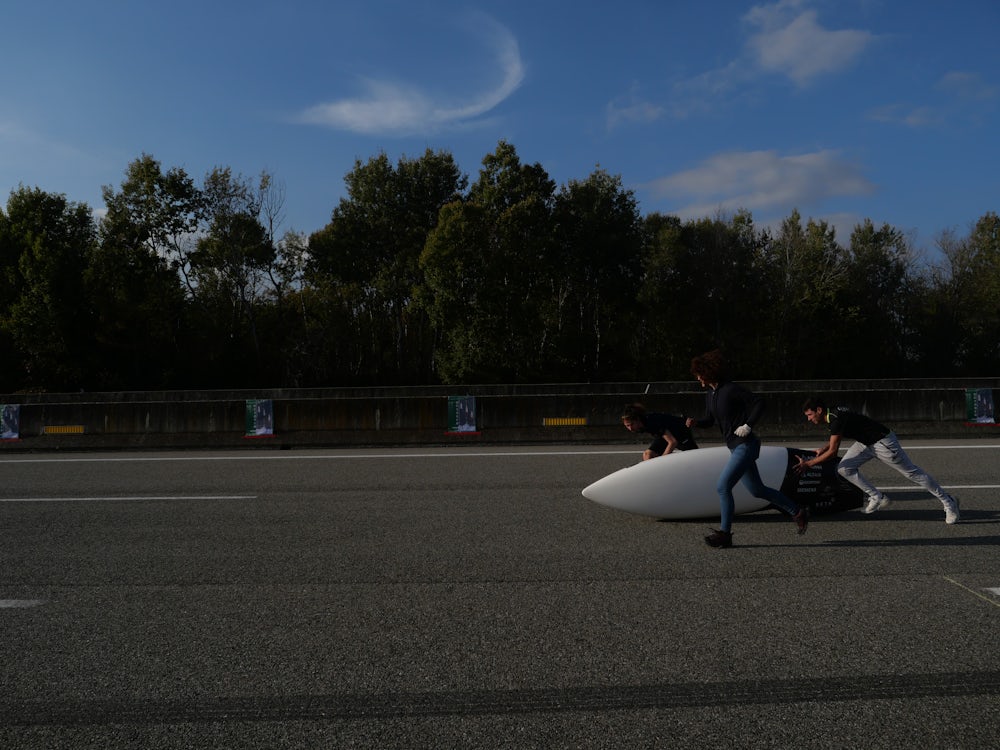 The event therefore ended with record attempts that really touched the top and which represent a stimulation to continue working hard and improve more and more. The European Speed ​​Battle was an important restart point following the pandemic and allowed the guys on the team to spend time together, united by a concrete goal. The spirit on the race and the hard work done in recent months will remain in the team's heritage for future steps and will allow us to grow continuously.
We therefore thank all the people who supported us to get here, including GCN ITALIA, who kept us company for the whole day on Sunday.